In partnership with:
Appalshop
Berea College
University of Kentucky
Selections from the Alan Lomax Archive
Associated Field Trips
Image Gallery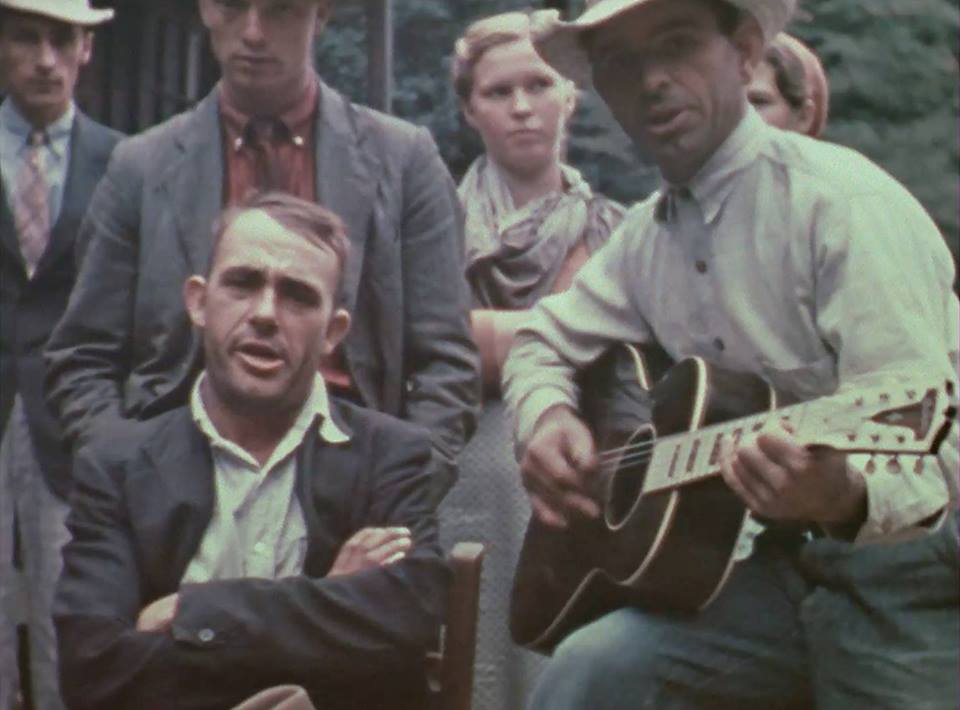 In the fall of 1937, Alan Lomax and his wife Elizabeth traveled throughout the mountains of Eastern Kentucky, documenting the region's traditional music for the Library of Congress. Two months later they returned to the Library with over 32 hours of recordings of ballad singers and songsters; Baptist, Methodist, and Pentecostal hymns; children's game songs and lullabies; and dozens of fiddlers, guitarists, harp-blowers, and banjo players. The farmers, coal miners, preachers, housewives, public officials, and itinerant "musicianeers" who sang into Lomax's microphone were the inheritors and practitioners of one of America's - and the world's - richest musical legacies. Until now, only a fraction of these recordings have been known to the public.
In late 2011, the American Folklife Center at the Library of Congress undertook the digital preservation of these priceless cultural documents, transferring the 228 fragile original acetate discs to WAV files. The Association for Cultural Equity, with the support of the National Endowment for the Arts and University of Kentucky Special Collections, has since built a digital catalog for the more than 800 individual performances on those discs, while also applying crucial speed and pitch-correction to the new, discrete audio files. (An unfortunate characteristic of battery-powered instantaneous disc-recording machines was their propensity for speed fluctuation.)
UK Special Collections, the AFC, and ACE are now collaborating on the online presentation of these recordings in a searchable database of streaming audio. Launch is planned for early 2015, Alan Lomax's centennial year.
Meanwhile, ACE is collaborating with a number of Kentucky-based organizations and institutions on what will be more than a year of site-specific repatriation initiatives for Lomax's East Kentucky collections, in which they'll be made available to sites throughout the Commonwealth and presented locally in the communities where they were originally made. In addition to the University of Kentucky and the American Folklife Center, our partners include Berea College, Appalshop, Morehead State University, and the Art of the Rural.
The first of these programs takes place September 19 and 20 at the Clifton Center in Louisville, Kentucky, at an event entitled "I've Rambled This Country Both Early and Late." This celebration of Kentucky mountain music features concerts, a shape-note singing, films (including two Appalshop productions about Eastern KY musicians Lomax recorded, Nimrod Workman and Sara Ogan Gunning), instrument workshops focused on tunes and repertoires documented by Lomax, and a concluding square dance. A keynote talk will be given by ACE curator Nathan Salsburg, Kentucky resident and facilitator of the Kentucky repatriation initiative, which will also include a screening of the 13 minutes of color film footage shot by Lomax in 1937 in Harlan and Leslie counties, and recently digitized to breathtaking effect by our colleagues at the American Folklife Center.