In partnership with:
South Arts, Canton, MS
St. James Church, Canton, MS
Selections from the Alan Lomax Archive
Associated Field Trips
Image Gallery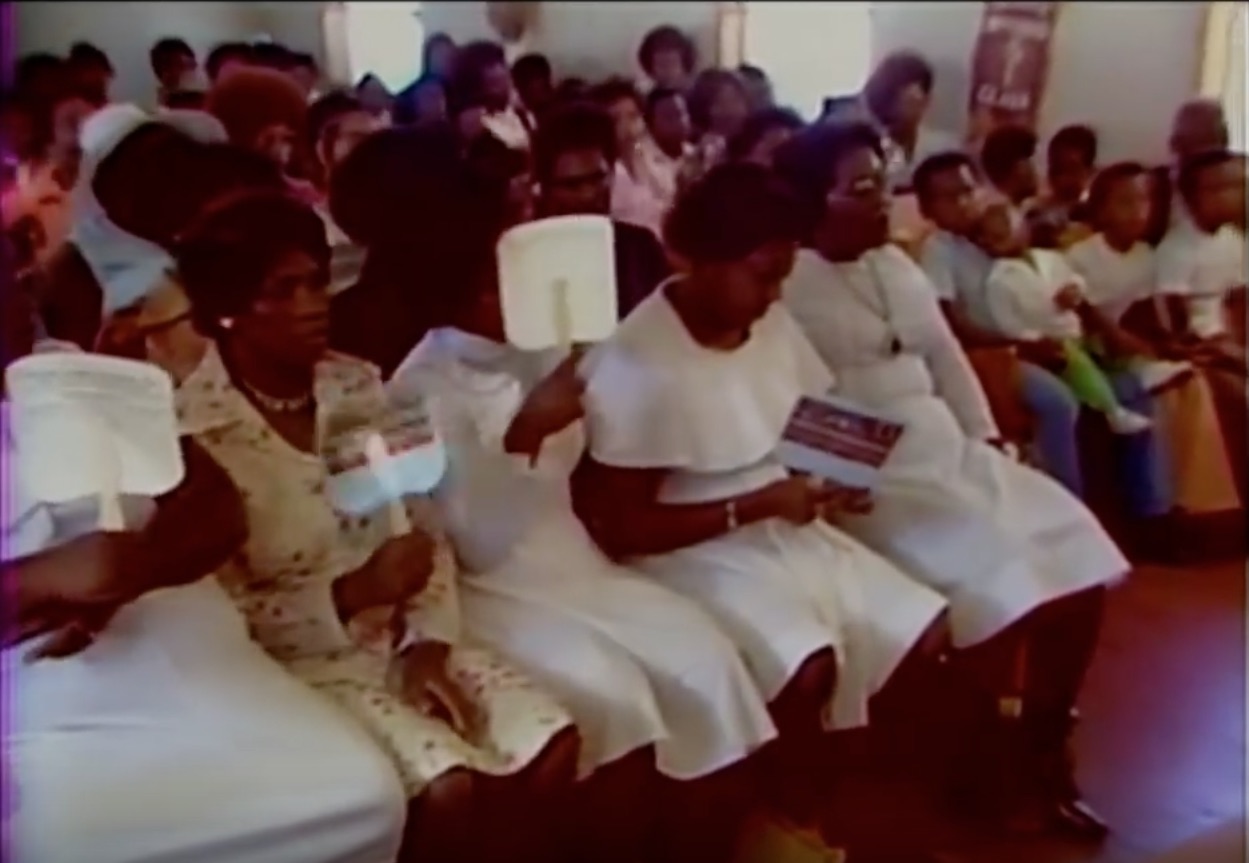 Due to weather, Lamont Pearley, Jr., and Jorge Arévalo Mateus were unfortunately unable to attend the annual Folklorists in the South (FITS) retreat organized by South Arts, in Canton, MS, on April 8, 2017. Scheduled to present local footage from the Lomax Collection at the St. James Missionary Baptist Church—and donate the video shot at the church to the congregation—we were instead ably represented by Scott Barretta (University of Mississippi/Delta State University) and Nancy Groce (American Folklife Center, Library of Congress). What follows in this report is based on personal communications with Scott Barretta, Nancy Groce, and Teresa Hollingsworth, South Arts' Senior Director, who organized the program.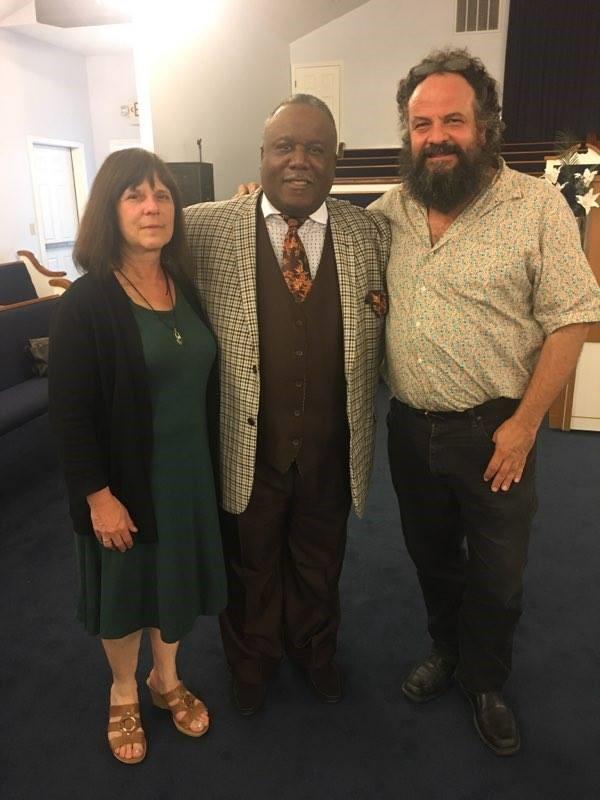 St. James Church is presently housed in a modern building a few miles from Canton's town center; the location where Lomax, Worth Long, and John Bishop shot their footage in 1978 is believed to be the church's second site. Barretta, Groce and Hollingsworth all noted the warm reception and hospitality afforded by Reverend Tate, the deacons, and the congregation. They also commented on Rev. Tate's rich, powerful voice, which became evident when he opened the special Saturday evening devotional service with an "old style" a capella lining-out hymn—coincidentally the same that appears in one of the Lomax video segments—presented to an audience of around 100 people, including 35-40 of FITS retreat participants. Sunday's morning service had been cancelled and congregants were invited to attend the Saturday evening event. (FITS/South Arts made a special donation to St. James, according to Hollingsworth.)
Describing the moment, Barretta comments: "What was really beautiful was that the preacher started off the service with some congregational singing, including "Angels in Heaven Done Signed My Name", which we would subsequently see in the film. We asked him later if ladies in the congregation often lead the music [as they did in the film], and he said yes, but that it was a different crowd because it was Saturday night."
Following Rev. Tate and the congregation's opening antiphonal singing, followed by a reading and a prayer, Barretta and Groce were introduced. Scott provided general comments about the purpose of the visit to the church, while Nancy followed with an introduction to Alan Lomax and the significance of his Mississippi song-collecting trips, and played selected clips* of the St. James congregation during a worship service as well as at a baptism. Groce noted that the audience was respectful and quiet, but when people started to recognize family members and friends, their excitement became apparent. Groce also solicited comments from the congregation after the screening, and many expressed their joy in seeing the old footage.
Reflecting on the exceptional long-meter hymn "lined out" by Rev. Tate, Groce recommends returning to St. James—and perhaps other regional churches where the tradition may endure—to record this venerable but rare tradition of congregational singing, eclipsed as it has been over the years by a more performative approach to gospel music along with the addition of extensive instrumentation (drum kits, electric keyboards, amplification). Barretta and Groce also commented on what appeared to be the increasingly prominent role that men (deacons) have taken on as song leaders, a position traditionally held by women. (Since our event was not a regular Sunday morning service, the question remains as to whether the Saturday night program was truly representative of this gendered aspect.)
Following the screening, DVD copies of the entirety of the 1978 footage shot with the St. James congregation were given to Reverend Tate to share with the community. Hollingsworth told ACE that the door is open for a return to Canton, a prospect we will wholeheartedly pursue, along with the potential of a new recording/documentation project in the Madison County area. We look forward to discussing the possibilities with partners at St. James, at Delta State University, and with Maria Zeringue, the new Folk and Traditional Art Program Director at the Mississippi Arts Council.
Jorge Arevalo Mateus, Ph.D., Executive Director, ACE
*Footage shown included:
-Wood-chopping and field hollers by farmer Charlie McCullough at his farm near Camden.
-Old-time reels, lyric songs, and dance tunes performed by Clyde "Judas" Maxwell on fiddle and guitar.
-Country blues played by Maxwell and his neighbor, singer-guitarist Belton Sutherland.
-Electric-guitar gospel performed by husband-and-wife team Boyd Rivers and Ruthie May Rivers.
-And the hymns sung by the congregation of St. James, as well as a sermon by Reverend Hart and the singing of two gospel groups: the Heavenly Gospel Singers from Jackson, Mississippi, and the Sensational Friendly Brothers from Tallulah, Louisiana.
Visit the Alan Lomax Archive's YouTube channel for these and many more.