In partnership with:
Folk Research Center/Plas Wischès Foklo (FRC), St. Lucia
Selections from the Alan Lomax Archive
Image Gallery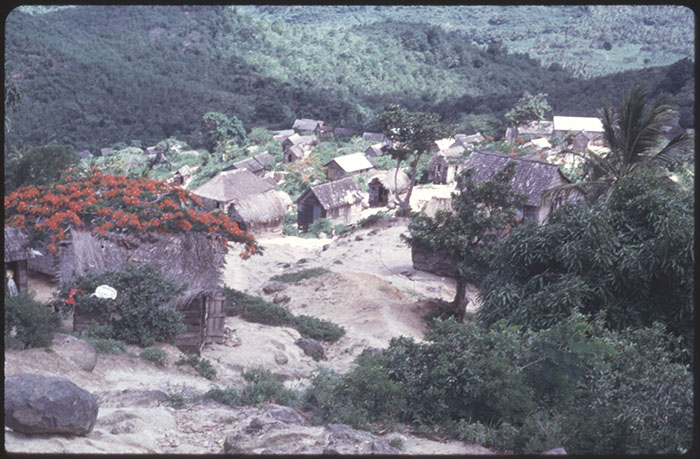 In a ceremony held on June 18, 2006, at the Folk Research Centre (FRC) in St. Lucia, Jeffrey Greenberg, representing the Association for Cultural Equity, and Rosita Sands, of the Center for Black Music Research, made a presentation of recordings and photos made by Alan Lomax in St. Lucia in 1962. The material, presented on a hard drive with an accompanying digital catalog, will reside at the FRC, whose director is Kennedy Samuel.
The program, which was organized and hosted by Mr. Samuel, included moving performances by Manmay Kwéyòl (drum, violin, guitar, and vocals) and Les Danceurs Traditionelle, who performed a beautiful quadrille. John Robert Lee, Librarian of the Folk Research Centre, lead the gathering in prayers, followed by a formal welcome by FRC Chairman, Victor Poyotte. Jeffrey Greenberg (introduced by Dr. Sands) then narrated a lively PowerPoint presentation on Alan Lomax's work in the Caribbean and in St. Lucia, illustrated by photos, maps, and music, with Kennedy Samuel playing additional songs from St. Lucia from the Brown Girl in the Ring and the Caribbean Sampler CDs in the Alan Lomax Collection album series, which were very well received. Monsignor Dr. Patrick Anthony, Founding Director of the FRC, augured a happy and fruitful partnership between ACE, CBMR, and the Centre. The formal Act of Donation of the documentation, made by Rosita Sands, was the final event of the program.
Following the presentations, collaboration between ACE and the FRC on a selection of Caribbean albums, and on the management of rights and royalties, was discussed. The next day Rosita Sands participated in a session about copyright and intellectual property rights.
A complete copy of Alan Lomax's 1962 recordings in the Caribbean resides at the Center for Black Music Research,  ColumbiaCollege, Chicago, as the nucleus of what we hope will be a rich archive of documentation from the Caribbean, including Lomax's recordings from Haiti, the Bahamas, and the Dominican Republic.